Sync Up Your Sales and Marketing
To help you get ensure sales and marketing are aligned based on shared goals and metrics, we've built this customerizable Service Level Agreement (SLA) template to help you calculate and agree upon your lead goals based on sales headcount and marketing and sales lead conversion rates.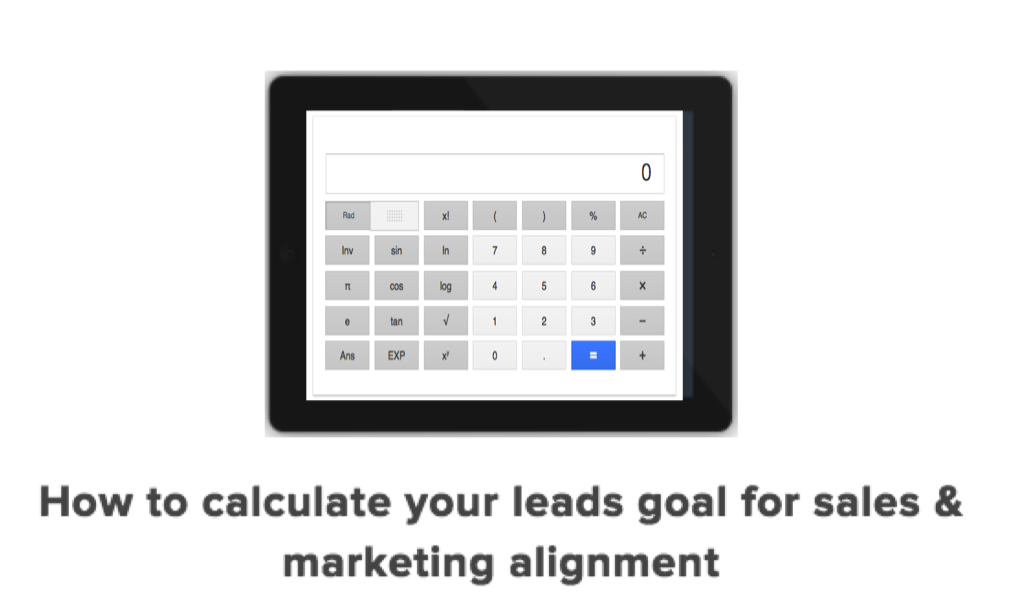 Start Marketing Smarter Today!
Tools You Can Use
Download This Calculator To Set Your Metrics
To hit revenue and growth goals, your company needs customers. To get customers in an inbound world, your marketing team is responsible for generating leads and funneling them over to your sales team. The question is ... how many leads?
Use this spreacdsheet to :
Calculate the number of leads you need to hit your revenue goals.

Measure current sales close rates.
Assign dollar values to each of your major lead sources.
Track monthly lead generation by channel.
Commit to a monthly lead goal.
You can also use this template to experiment. For example, try changing the conversion rates and just see how your lead goals go down or up accordingly.